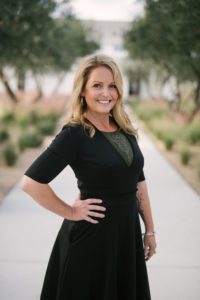 Amanda Holder spent several years as a corporate event planner for organizations such as the PGA TOUR, IMG Worldwide, NBC television, CBS television and REC Solar. The first wedding she ever planned was for live television at five o'clock in the morning.
After years of planning weddings, baby showers, fundraisers and everything in-between, in addition to her full-time corporate event planning career, Amanda finally launched her own full-time business. In 2014, Amanda and three industry friends founded The Wedding Space in San Luis Obispo, CA, a collaborative workspace for wedding professionals. In 2016, Amanda and five fellow wedding planners founded SLO Wedding Planners, a cooperative networking group, designed to help raise the standard of service in the industry. Amanda is a member of Central Coast Wedding Professionals, SLO Wedding Vendors, The Wedding Standard, and is active in various other industry organizations.
The team at Amanda Holder Events specializes in wedding and event design, planning and coordination on the Central Coast of California, from Paso Robles to San Luis Obispo, to Pismo Beach and Santa Barbara.
Reach out and contact Amanda for a FREE consultation today!
Amanda's Team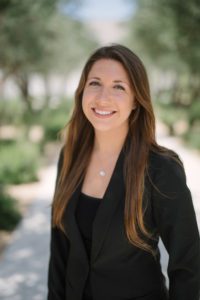 Ally Lynn, Lead Coordinator
Ally will be graduating from Cal Poly San Luis Obispo, earning her degree in Recreational, Parks, & Tourism Administration with a concentration in Event Planning and Management. She has spent the last few years working with Amanda and Otter Productions, a local concert production company. She has diverse experience within the events industry and looks forward to continuing that after graduation. She is a very passionate worker and strives for perfection in all that she does.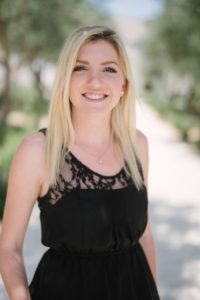 Julia Freet, Marketing Communications Assistant
Julia is a recent graduate of Cal Poly San Luis Obispo, having just obtained a degree in Communication Studies with a minor in Psychology. She has spent the last four years immersing herself in various on and off-campus organizations and filling leadership roles within those groups. She has diverse marketing experience for BIA Bay Area, USAC Reggio Emilia, and Asia Croson Photography, as well as event design and coordination for a wedding rehearsal dinner and various sorority events.
Lauren Ames, Assistant Coordinator
Lauren is currently enrolled at Cal Poly San Luis Obispo, earning her degree in Experience Industry Management with a concentration in Event Planning. Lauren has a wide variety of experience. She has worked as a waitress, a summer camp counselor, and is the current events chairman in her sorority. She has always dreamed of pursuing a career as an event planner, and has a passion for each event she helps coordinate.
Katie Dean, Assistant Coordinator
Hi, I'm Katie Dean and I'm a 3rd year Cal Poly undergraduate majoring in Experience Industry Management. I love my field of study because I get to plan the coolest events! How great is that? When I'm not in class I can be found practicing yoga or in the dance studio burning up excess energy. I love promoting healthy lifestyles which includes planning events that bring joy, cooking plant based meals that promote health, traveling to expand cultural awareness, and teaching dance to promote movement and expression. My goal in life is to help everyone live their best lives.
***Photos courtesy of the fabulous Yvonne Goll Photography.