"Let the beauty we love be what we do." – Rumi
LOVE is why we are here. It comes in many shapes and sizes. And we are happy to celebrate them all! We proudly support everyone's choice and opportunity to get married! We do not discriminate. We are here to serve you, and ensure you have the wedding of your dreams!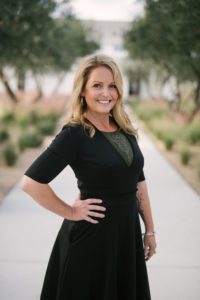 Hi! I'm Amanda Holder, owner of Amanda Holder Events. I spent almost 15 years as a corporate event planner for organizations such as the PGA TOUR, IMG Worldwide, NBC television, CBS television and REC Solar. The first wedding I ever planned was for live television at five o'clock in the morning. And, I've been hooked ever since.
After years of planning weddings, baby showers, fundraisers and everything in-between, in addition to my full-time corporate event planning career, I finally launched my own full-time business. In 2014, three of my industry friends and I founded The Wedding Space in San Luis Obispo, CA, a collaborative workspace for wedding professionals. In 2016, five fellow wedding planners and I founded SLO Wedding Planners, a cooperative networking group, designed to help raise the standard of service in the industry. We are members of Central Coast Wedding Professionals, SLO Wedding Vendors, The Wedding Standard, and are active in various other industry organizations. We were recently honored with the award for Best Wedding Planner in San Luis Obispo County by the folks at California Wedding Day!!!
We absolutely LOVE what we do!
Contact us for a FREE consultation today!
Meet the Team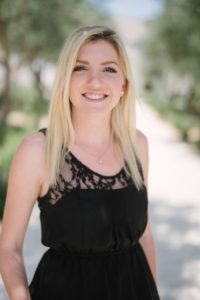 Julia Freet, Marketing Manager & Lead Coordinator
Hi! I'm Julia. I recently graduated from Cal Poly San Luis Obispo, with a degree in Communication Studies and a minor in Psychology. I have spent the last four years immersing myself in various on and off-campus organizations and filling leadership roles within those groups. I have diverse marketing experience for BIA Bay Area, USAC Reggio Emilia, and Asia Croson Photography, as well as event design and coordination for weddings and various sorority events.
Katie Dean, Assistant Coordinator
Hi! I'm Katie and I'm a fourth-year at Cal Poly San Luis Obispo, earning my degree in Experience Industry Management. I love my field of study because I get to plan the coolest events! How great is that? When I'm not in class I can be found practicing yoga or in the dance studio burning up excess energy. I love promoting healthy lifestyles, which includes planning events that bring joy, cooking plant-based meals that promote health, traveling to expand cultural awareness, and teaching dance to promote movement and expression. My goal in life is to help everyone live their best lives.
Lauren Ames, Assistant Coordinator
Hi! I'm Lauren. I'm a fourth-year at Cal Poly San Luis Obispo, earning my degree in Experience Industry Management with a concentration in Event Planning. I have a wide variety of experience. I have worked as a waitress, a summer camp counselor, and am the current events chairman in my sorority. I have always dreamed of pursuing a career as an event planner, and have a passion for each event I help coordinate.
***Photos courtesy of the fabulous Yvonne Goll Photography.