Debbie, Thomas Hill Organics – We were the caterers at Chase and Annmarie's wedding. Amanda Holder of Amanda Holder Events and her staff were always available to help us. They were extremely professional and it showed in how smoothly and beautifully the wedding was carried out. I look forward to working with them again!
Sydney & Derek – Amanda and her team helped us coordinate the PERFECT DAY! She was able to provide suggestions early on in the vendor selection process that helped us stay in budget, but have the event we envisioned. Each time my fiance and I were feeling stressed, one call, text, or email to Amanda allayed our concerns; the planning site she uses helped keep us organized and on track too. She was also able to tactfully manage our wily group without ruffling feathers during the actual wedding. My favorite thing about Amanda and her team was that they took the stress away from my fiance and I so that we could enjoy each and every moment. Her team made sure that our wedding party and families felt like VIPs all day, as well. Amanda was the best decision we made in our planning process (other than getting engaged)!
Victoria & Rob – If you want a wedding day without a care in the world then Amanda Holder Events is the ONLY option. She and her team think of and cover every detail from start to finish. Every one of our vendors repeatedly told us we had the "A" team with Amanda and I couldn't agree more. Thank you Amanda & Julia for caring as much about my wedding day as I did. You are loved by all and now I understand why. XOXO
Michael, Michael Stephens Photography – Working with Amanda Holder Events was nothing less than phenomenal! Amanda and her team are super efficient, well organized and caring of the other vendors around them. I fully endorse Amanda Holder Events!!!
Janine – A big thank you for all you did to make the day FABULOUS. Everything was exquisite and all the planning and hard work really paid off. All the vendors did their jobs and everyone had a good time. From my personal perspective, I was truly able to relax and enjoy the day knowing that you had it all under control. Thank you!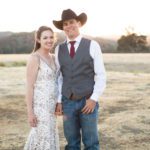 Danika & Kody – Amanda was amazing! Very professional, easy to work with, great communication! Day of coordination she was awesome she did a great job making sure all our decor was set perfectly, handled all the vendors, and kept our friends and family in line. We cannot recommend her enough! Thank you for making our day amazing.
Jennifer & Casey – I am not sure that I have the words to be able to express my thanks and gratitude towards Amanda and everything that she and her team has done to create and execute my dream wedding experience. Working alongside Amanda was the best decision I could have ever made (aside from saying "yes" to the wedding proposal!). Prior to wedding planning, I was a ball of nerves and stress and I had no vision for the wedding whatsoever. Amanda's full service coordination package was exactly what I needed. From Day 1, she was calm, professional, and easy to talk to and connect with. She helped build a wedding that matched the personalities and wants of my husband and I, with very little help from the two of us (neither my husband nor I are particularly creative or artsy…). She knew all of the vendors in the area and clearly had established positive, strong relationships with each of the folks that worked the event. The wedding day itself ran so smoothly. She remembered every little detail and helped everything go exactly as planned. Everyone that she recommended and subsequently hired as vendors – from caterers, DJ, flowers – they were perfect. My father thanked her in his speech as even he realized how much of the wedding success was due to her and her team! I can honestly say that there is nothing that was missed and nothing that I would have changed about the wedding and it was Amanda that made it all possible. The services that she provides are top-notch, VIP status work. Anyone that has the opportunity to work with her should feel incredibly blessed and lucky that they are working with the best event planner, period.
Gayle, Trumpet Vine Catering – Amanda is a true gem in our industry. From her professional polished approach to event management, to her warm, supportive and fun energy, we are always excited to work with Amanda and her team. We know when we refer a client to Amanda Holder, they are in great hands!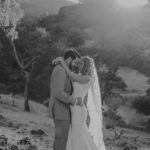 Emma & Sean – Amanda and her team were an absolute DREAM! From the get-go, she was on top of everything! I cannot thank her enough for being so supportive and having every single thing under control. A true professional, she is outstanding and is absolutely worth investing in. Thank you so much Amanda!
Kelly, Sister of the Groom – My dad and brothers can't stop talking about how impressed they were with you. I, of course, already knew that, but it's fun to hear everyone else sing your praises! You absolutely made yesterday perfect and seamless. It couldn't have gone better and I'm so grateful to you and your team!!!
Patrick, Father of the Bride – Thank you so much for everything you did to make the wedding so wonderful. Everyone has said that it was amazing and the best wedding ever!
Aoife & Daniel – I cannot thank you enough! You made our wedding absolutely amazing, I can't even get over how good you guys were. That party rocked! Thank you so so so much!
Maire & Donal, Parents of the Bride – My husband and I want to thank you from the bottom of our hearts for all your hard work at Aoife and Daniel's wedding. We feel it was a spectacular success and that was, in no small part due to your hard work. Both you and your staff were professional, friendly, organized and brilliant. You made the entire day and in fact the entire weekend flow flawlessly. We felt like royalty the entire time!!! You get five stars from us all day!!! Thank you so much for everything!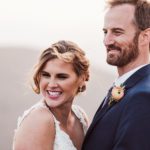 Rachell & Shea – Amanda was the first member of our wedding team that we added when we began putting our wedding together. She has extensive knowledge of the wedding industry and experience in event planning. She was able to recommend venues and other vendors based on knowing our personality, the vision for our wedding, and also taking our budget in to consideration. She promptly answered any questions we had and was willing to meet with us in person when necessary. Throughout the planning process she put our minds at ease, letting us know that tasks were completed and where we should be focusing next. During the rehearsal she was polite and assertive with our group which was exactly what was required to keep everyone focused, yet having fun. She and her team were a blessing on our wedding day keeping everything running smoothly. We received many compliments from parents, friends, and other family about all aspects of the wedding of which a majority stemmed from the coordination and planning of Amanda and her team.
Candice & Steve, Parents of the Bride – My daughter recently was married and Amanda Holder was her wedding coordinator. I live four hours away, so I was a bit anxious since I was not able to physically be there to help my daughter much. It turns out with Amanda at the helm I had absolutely no need to worry. The wedding was flawless and fabulous. Everything went smoothly and the vendors Amanda recommended were great. The vendors seemed like they were having fun, as well as the guests. Love was in the air; what a beautiful day it was for all. Amanda was behind the scenes all day long, silently directing. Everyone was relaxed and enjoying the day. I heard from several quests that they had a great time. We were very lucky to have had Amanda. My husband and I got to sit back and enjoy the day. We were very appreciative for everything Amanda did for us and the happy couple.
PJ, John Patrick Images – As a fellow vendor, having a coordinator who is professional and enjoyable makes my day that much easier. Amanda and her team are nothing short of incredible. I highly recommend them to anyone in need of a coordinator of their event.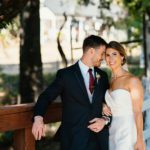 Terri, Terri Jaffe Floral Design – Amanda was a delight to work with. I was the florist at her last wedding. Amanda was calm and professional; I would highly recommend her!
Kristin, Higuera Ranch – Amanda is a blessing throughout your special celebration! Her attention to detail and professionalism is wonderful. When communicating with guests, Amanda is both charming and informative. The perfect choice to help you enjoy your dream day!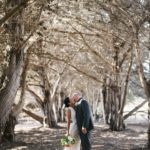 Lisa & Tom – Thank you for such an amazing wedding! We didn't have to worry about anything. All was taken care of, every detail was planned perfectly and the tent and setup looked so stunning and beautiful. We had the most wonderful wedding and it was all thanks to your hard work. Thank you for making our special day just perfect. Thank you!
Stacey, Allegretto Vineyard Resort – If there was an 8th star, I would have chosen it for Amanda Holder Events! Amanda is incredibly talented, warm-hearted, professional and always smiling! As the Event and Catering Manager for Allegretto Vineyard Resort, I've had the privilege of seeing her plan and coordinate several weddings. She's truly is the best I've worked with and knows our property inside and out! Her attention to detail, forward thinking and calm demeanor make her an asset to any couple.
Erin & Tiffani – Amanda was awesome, and made our day stress free! She went above and beyond and we do not know what we would have done without her!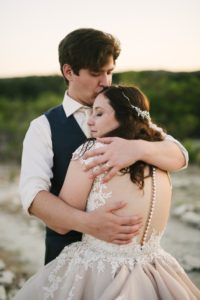 Dr. Marlin & Sheri Mills, Parents-of-the-Bride – Simply the best. Our daughter was married 7/7/18, and we knew we needed help as we were in Laguna, and the bride was in AZ. Amanda far exceeded our high expectations and pulled off a wedding that many of our friends and family are calling the best ever. She was responsive, organized, calm and had the best vendors I have ever worked with. The food and cake were superior, the florist was fantastic and the DJ was awesome. And they were all so fun; they became like family. I loved the website she set up to help us plan; it was invaluable. The coordinator at the venue we selected, Dancing Deer Farm, had nothing but high praise for Amanda. She stayed within budget and helped keep track of our expenses and her payment reminders were invaluable. She was so amazing the day of the wedding, calm, efficient, kept everyone on time and made sure the bride and the mother of the bride had food and drinks throughout the evening. We were thrilled with everything. If we could give her 100 stars, we would. HIGHLY recommend Amanda and all of her preferred vendors.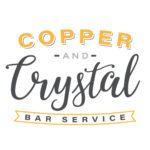 CJ, Copper & Crystal Bar Service – Amanda is such a breath of fresh air! As soon as my team arrives, Amanda promptly provides us with everything we need to know and she continues to be a source of support throughout the night. Leading up to the event, Amanda provides very clear and concise information for every vendor allowing for no surprises upon arrival. She truly understands what it takes to run a successful event and gets ahead of any possible issue before they even have a chance to become problematic. I would happily work with her every weekend if I could!
Heather & Jacob – Amanda helped turn our dream vision into reality! Anything we threw at her, asking if it was possible, she would enthusiastically respond yes to. She was a pleasure to work with, very professional and fun, and we truly could not have created the day we had without her! She created a team of amazing vendors, who all collaborated amazingly on the day. We could not have been happier with our special day!
Trevor, Fox Jump Cinematics – We've had the opportunity now to participate at a pair of Amanda Holder coordinated weddings. In our industry, being able to say "That was a low-stress event" might be the highest praise I can offer. From our perspective, preparation is their trademark. I adore the team; great communication. And I love that we've started to take for granted that an Amanda Holder event will be smooth sailing.
Colton, Fox Jump Cinematics – What can I say other than how much I truly enjoy working with Amanda; every time. She truly exudes positivity and professionalism that far surpasses expectations. She's so unbelievably kind and truly a joy to work with and I'm grateful every time we get the opportunity to work alongside her. She has one of those wonderfully infectious personalities that makes you want to be a better at what you do because she's already going above and beyond for her clients and vendors. I love working with her and we're all excited to work with her again:) -Colton, Fox Jump Cinematics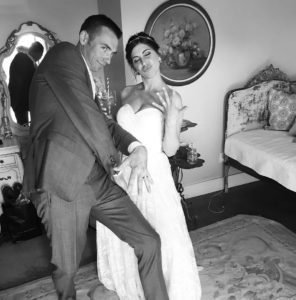 Samantha & Jeff – (Samantha) – Amanda and her team could not have done a better job! We are so thrilled we were able to work with her for our special day. We live in Napa and had our wedding at the Dana Powers House (beautiful venue). We had a long distance relationship with Amanda, but she was so responsive and on top of it with us and all our vendors. She checked in with us periodically and guided us to use the best vendors. We wouldn't have changed a thing about our day and it all came together because of Amanda and her team! Highly recommend her services!
Samantha & Jeff – (Jeff) – Our feet have yet to touch the ground! What an amazing day with incredible people. If we did it 100 times again, it couldn't have been more perfect. Once again, thanks for everything; you were a pleasure to work with and you are a true master at your craft. Let us know when you find yourself in our neck of the woods.
Leslie, Mother-of-the-Groom – It was a pleasure meeting you at Jeff and Sam's wedding… I now know why they were so excited for me to meet you! The wedding was absolutely beautiful and such a wonderful reflection of their love and joy. There were so many special moments that it is hard for me to pick a favorite. I am looking forward to seeing all of Blake's photos! It must be such fun to orchestrate a wedding. You are very gifted to pull everything together and make it run so smoothly. Your grace and confidence definitely created the perfect atmosphere and experience. Thanks for everything you did to make their wedding exactly what they wanted!
Javier, Central Coast Premier Entertainment – Amanda is a great wedding coordinator that puts together amazing weddings! Her creative and outgoing personality puts brides at ease. As a DJ, working with Amanda makes our job really easy and fun! She lets us do our thing while she is there on-hand at a moment's notice. We always enjoy working with Amanda and look forward to many more events!
Blake, SLOtography – I've experienced events planned by Amanda for years ~ I continue to be impressed by her amazing attitude & wonderfully calm presence. Each event planned by Amanda Holder events is seamless ~ Amanda (and her efforts) are always received by all the guests! Additionally ~ Amanda helped me to plan a promotional event for my business ~ using her contacts & her resources, she cultivated a party so excellent that I was as impressed as my guests! She was able to stay under budget as well!
Jessica & Jake – Amanda and her team truly pulled together our dream wedding! Everything thing was seamless and I was a stress-free bride on my wedding day. From the beginning she was helpful with listening to my ideas and helping pick the right vendors. Although we went with many of her suggestions, we also picked a few vendors whom she had never worked with before. She was very organized and responsive when pulling all the various vendors together. I've had many of them compliment on how easy and kind Amanda was to work with. Amanda and her team were a true blessing to us on our wedding day and we are so thankful for all that they did to make our wedding so fun, beautiful, and memorable!
Josh, SLO Shenanigans – As a vendor I can say working with Amanda is great experience! She is on top of it, communicates well and is easy to work with. I would highly recommend her and hope to work with her again soon!
Pam, PK's Custom Cakes – Amanda was wonderful to work with at a wedding. She was friendly , a warm personality, confident with a good command of her role as a wedding planner, knowledgable, and helpful in answering questions regarding my cake delivery. I look forward to meeting her again someday at another wedding venue.
DJ Zeke – I had the pleasure of working with Amanda and her assistant Ally this past weekend. Let me just say that they were AMAZING to work with. From months before the wedding up until the last detail before the wedding was over…. the COMMUNICATION was phenomenal. She really knows how to talk to vendors, clients, and guests. Her attention to detail is impeccable and her leadership is beyond words. The complete success of this wedding was all due to Amanda and her team. So if you're getting married and Amanda is available on your wedding date, BOOK HER. Don't hesitate.
Brianna & Ian – Amanda was very helpful with all our questions. She supplied many of the small items for the reception, so we didn't have to purchase everything (e.g. table numbers, cake platter etc.). She handled all of the day-of challenges so we could focus on our special day.
Gina, Mother-of-the-Bride – Thank you to you for helping Brianna and Ian plan and execute their very special day. You did a wonderful job – everything was beautiful, on time and organized! Thank you so very much for being the special person that you are!
Victoria & Jeff – Amanda and her team were beyond dreamy! I had my vision and Amanda was perfect at letting me make all the decisions, while assisting me the right direction at forks in the road. Her team made the day of absolutely seamless, and I wouldn't change a single thing if I had the chance to do it over again. She's truly THE best.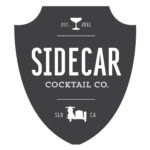 Lauren, Sidecar Cocktail Co. – Thank you for all that you and your team did last Saturday.  We had a blast serving Victoria and Jeff, and working alongside your team was a pleasure.  We had a fantastic time and were very impressed with your team's professionalism, organization, and overall fun and positive attitudes.  We hope to be able to work with you again!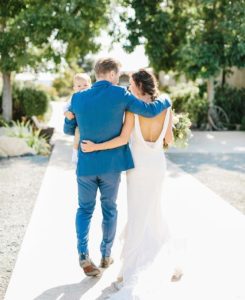 Ellyn & Hal – Thank you so so much for such a smooth, wonderful weekend. You and your team were so amazing to work with. Thank you for giving me peace of mind and allowing us to truly have a care-free wedding.
Anissa, Bottles & Ice Bar Service – There are not enough positive words in the dictionary to describe working with Amanda! The thing I love most about her is that she gives her vendors the space to do the job they were hired to do. She's not a nit-picky planner/coordinator that has to have her hand in every tiny detail. She's positive, upbeat, and super fun to work with. She's kind and genuinely cares about you. I will work with Amanda any day!
Tami, Flora & Fauna Fine Foods – I own a catering company and we LOVE working with Amanda! She's calm, collected and knows how to put a wedding together like she's been doing it for decades. We always know everyone involved, including the bride and groom, will be overjoyed with everything about Amanda.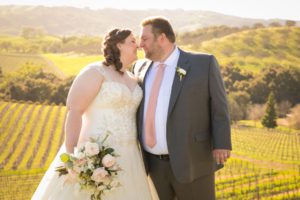 Jeff & Katelyn – You put together the most beautiful, amazing, and perfect wedding that we could have ever asked for! My parents and I can't stop talking about how perfect everything was and how smoothly everything ran! My dad also said that people can't stop talking about how wonderful the wedding was! Thank you so much for EVERYTHING! It was such an honor, privilege, and pleasure to work with you!
Michael & Kacy – We can't thank you enough for the WONDERFUL wedding you made possible for Katelyn and Jeff!!! I know that it was a "dream come true" wedding for all of us! You made me feel special——I felt totally taken care of and apprised of each step along the way! Everything was so LOVELY and well-coordinated! You and your staff did an amazing job! We heard so many wonderful compliments! Throughout the planning these past several months, you have been patient, upbeat, reassuring, and accessible!  I'm so very glad that you agreed to be Katelyn and Jeff's wedding coordinator!
Ashley, Ashley Blake Photography – What a gem! Amanda brings professionalism, joy, organization, laughter, and teamwork to each wedding she coordinates. Simply put, I love her!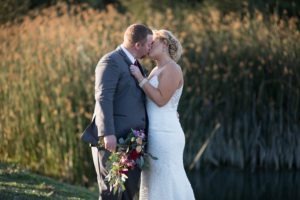 Kelsey & Mark – You made our day ABSOLUTELY perfect. Everyone that got to work with you during the weekend had such great things to say! We feel truly lucky to have had you there on our big day! I can't thank you enough!
All About Events – Amanda, aka The Wedding Closer is simply amazing! Amanda is always so professional and her visions are like non other. All About Events works with her team on a regular basis and it is always seamless and the clients have nothing but amazing feedback.
Ian & Nicole – Amanda was simply amazing! She kept me calm and collected, not only the day of my wedding, but the days leading up to it, as well! She made sure my glass was full and made our special day go so smoothly! She's the best!! We are so glad that we chose her to be our coordinator. 🙂
Eric & Megan – Our wedding day was absolutely perfect!!! From the day we met Amanda to start planning, to our big day it was the most enjoyable experience for us. living out of state from our wedding location we were very lucky to have Amanda Holder Events recommend all of our vendors, have seamless communication and take our style to turn it into the most beautiful wedding. We definitely had the best team from florals, catering, photography, music, and so many more thanks to Amanda's great network in San Luis Obispo!!! We couldn't have asked for a better experience for our friends and family to celebrate our big day!!!
Dan & Stephanie, Come Alive Entertainment – It's always such a joy and pleasure to work with Amanda. She puts just as much care and attention into making each wedding perfect for the couple and their guests as she does into taking care of her vendors. We look forward to working with Amanda many more times in the future. Highly recommend!
Tom & Tina – Amanda helped us develop our vision for a small, intimate San Luis Obispo vineyard destination wedding from the very beginning. After our first meeting, we immediately knew we were in good hands and she had amazing vendor contacts in SLO that proved to be beyond our expectations. Amanda made everything happen on the big day and the event itself exceeding our own expectations. She flawlessly coordinated vendor contracts, set up and break down. We hardly lifted a finger. She was personal, approachable and listened to our needs every step of the way offering suggestions and details we overlooked. Communication via Aisle Planner was a blessing and kept us in sync as we were both working professionals out of town. The day of our wedding, we were calm, relaxed and were able to spend time with our family and friends during the reception without ever worrying about the timeline. Amanda handled it all seamlessly and effortlessly. She is a pro and just a sweet personal lady! Thank you so much Amanda!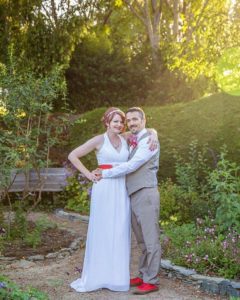 Ian & Sarah – Amanda was absolutely amazing! She was friendly, personable, and caring. She took the time to listen about our vision and ideas for our special day. We were planning a wedding on short notice and had two months to make all the arrangements. She had connections with local vendors who were able to book us with no problem, considering the time crunch. I was able to get in touch through phone or email when I had random questions. The day of the event went more smoothly than I could have dreamed. Amanda handled the set up, timeline, and break down of the entire event. Everything was organized and boxed up the next morning…. such a relief. I would totally recommend her services!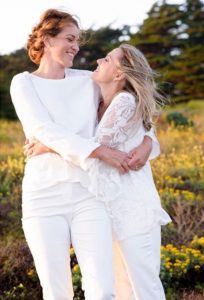 Laura & Carla – Amanda is awesome! My partner and I were married at Ocean Point Ranch in Cambria, California. We interviewed Amanda and were so pleased with everything she did for us! She was professional, communicated, on time, added her own special touch and incredibly easy to work with. Although we just met her, she knew exactly what we wanted and made it happen. The small hiccups that occurred went unnoticed and she handled them with ease! She made our day exactly what we wanted. If you are having any type of event in the Cambria or surrounding areas we recommend Amanda! She will make your event exactly what you want and do it in a fun easy and professional way.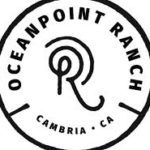 Sean, Oceanpoint Ranch – Amanda was hired to coordinate the very first wedding event for Ocean Point Ranch in Cambria, CA. As the General Manager with many years of experience in hosting events, I could not have been more pleased with the services that Amanda Holder provided for both her clients as well as the property. Any information we needed, any request we threw her way were all met quickly, professionally and with an amazing calm demeanor. We hope that Amanda will continue to coordinate events at Ocean Point Ranch, and we will certainly be placing her on our preferred vendor list for future wedding requests. Bravo, Amanda!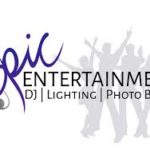 Anthony, Epic Entertainment – If 'Amazeballs' were a real word, that would be the most accurate way to describe Amanda. I have worked with her on many events (weddings, mixers, corporate events) and every single one has gone off flawlessly. She has the ability the connect with her clients like no one else can. She understands their vision and accurately relays that to all of the event vendors to create a unique event every single time. I love when I get to work with her! She is simply Amazeballs!
Jesse & Kelsey – We couldn't have done it without Amanda…. well we could have, but we would have huge balls of stress for months, our relationships and jobs would have suffered, and our wedding wouldn't have looked anything like how we envisioned it! (and how it did actually end up turning out!) Amanda handles all of the details you know about, and all of the ones you don't. She makes you feel calm and on track. I never thought we would end up hiring a wedding planner, but I have zero regrets that we did. Amanda made sure that what we envisioned became reality, which allowed us to focus on what is really important… celebrating the love between each other and celebrating with our friends and family!
Chris, Tiber Canyon Ranch – Amanda is fantastic to work with. So organized, thorough and nice (nice is a big one in my book). As a venue owner, I would love it if Amanda and her staff were here for every wedding!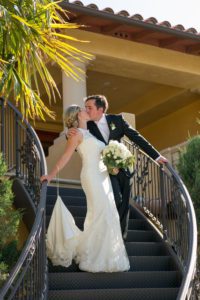 Ethan & Erin – Amanda was an absolute dream to work with throughout the wedding planning process! She is organized, patient, kind, and personable. As we planned our out of town wedding, we were initially nervous about finding the right vendors and coordinating everything from a distance, but Amanda pt all of those fears away. She made sure all of our vendors were on the same page and helped my vision become a reality. Day of, she was calm but extremely hard working to make sure we were taken care of and our wedding ran smoothly. We HIGHLY recommend Amanda!
Jim – What an extremely well organized and thought out wedding "Great job Amanda"! I would highly recommend Amanda for your wedding!
Country Florist & Gifts – Amanda was amazing to work with. Very well organized and so helpful! She took care of all the planning for the day and did an incredible job. The family was so happy with everything she did to make their day go smoothly! Looking forward to working with her again and i highly recommend her!
Libby, Just Baked SLO – I cannot say enough about Amanda at Amanda Holder Events. As a boutique bakery owner in a popular area for destination brides it is imperative that they are working with a good coordinator. When you only visit where you are getting married 1-2 times in that year of planning you need to have someone who is as organized and detail oriented as Amanda running your event. I am always happy to see her name listed on our contracts because I know there will be spot on communication, time lines will be received on time ensuring that drop off of items day of, set up of cakes & dessert bars and pick up of rentals will be able to be flawlessly executed by our staff. The last thing that any couple needs on their wedding day or the months prior is needless worrying about little details– I would highly recommend Amanda to any of our couples.
Vanessa, Field to Table Catering & Events – Amanda is ALWAYS a joy to work with! She's incredibly thoughtful and detailed in every aspect of her events. Most importantly Amanda creates an atmosphere of ease, calmness, and efficiency, which allows for all other vendors and clients to experience the process and day of at its best. Always a pleasure from start to finish!
Paul, Marriage with Meaning – I can't adequately give Amanda the credit she deserves. From my perspective as an Officiant, Amanda makes the wedding day run smoothly, on-time and stress free for everyone. You won't find a more qualified, experienced or better suited person than Amanda to make your wedding day the best it can be. Amanda has a calm about her, even while taking care of multiple things at the same time. She has a way of managing people and situations with a smooth confidence which gives the bride and groom (as well as their families and guests) freedom to enjoy their wedding without having to concern themselves with anything. All of the vendors have their needs met without even needing to ask, creating an atmosphere of success. Did I mention that Amanda is the best? Thank you, Amanda, for making fabulous weddings happen!
Roxan, Villa San Juliette Winery – As a site manager for a winery in Paso Robles, I look for planners that take care of every detail, Amanda is one of my favorites for just that reason. I always know she will take care of everything with a smile. She's a great planner and a wonderful person!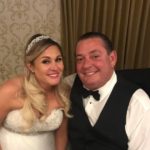 Rodney & Courtney – Thanks to Amanda our wedding planning was 100% easier. She was on point from beginning to end. Her attention to our wants and needs was exceptional. From assisting us in dealings with venue, rentals, set up, wedding planning and time scheduling to ensuring everything was grand right to the end. She is truly amazing and a pleasure to work with. We're so happy we were lucky enough to have her friendly, professional assistance. We feel she deserves 10 stars on a 5 scale rating. We would recommend her to anyone … at anytime. She truly GSD. Thanks Amanda.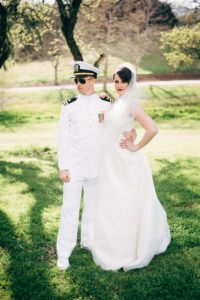 Ryan & Savannah – Amanda is a phenomenal person to have help plan your wedding day. We are seriously still in awe of how perfect everything was and so glad we were lucky enough to work with her! Planning from out of state, it was such a relief knowing she was on top of everything. From the start her experience and professionalism with managing a large event is evident and she leaves no small detail untouched. Amanda is a great listener and collaborator who will help you both determine your priorities and vision for the wedding along with how to best execute it. In the planning process she remains extremely organized and proactive. In addition to coordination, we worked with Amanda on the design as well since that was something we knew would be better left to the pros. We chose to let her really let her work her magic with the overall design and were not disappointed one bit. She took our crazy ideas and ran with them making it better than we could have ever imagined. Especially being out of town, choosing vendors was one thing we were really wary of. However, that was all in vain with the caliber of people she recommended. She has an amazing community of vendors to pull from with the added bonus that they are well experienced working together. Amanda only recommends the best vendors in the area, people who she confidently knows will meet her standard. That said, she is also very aware of working within the boundaries and budget you want. On our wedding day itself, she handled every detail with precision, keeping oversight of every detail and running the show quietly from behind the curtain which enabled us as well as our families to focus on the event. More than anything, Amanda was a delight to work with! She is a people person with an approachable demeanor that she extends to everyone in attendance. It was said more than once that we wished we lived closer to be able to hang out again! We loved working with Amanda and absolutely recommend her for all your wedding needs!
Melissa, Kramer Events – Amanda is an outstanding wedding planner pro and a class act! She's super detailed and very quick to respond to vendors that may have questions. Very easy to work with and makes it all look so easy! Truly a pleasure to work with you, Amanda!
Rich & Paula – Amanda was truly a pleasure to deal with and when it was "game time" on the day of the wedding, she crushed it, which was not an easy job with my beautiful bride – thank you Amanda for everything you did, as you made the day unforgettable!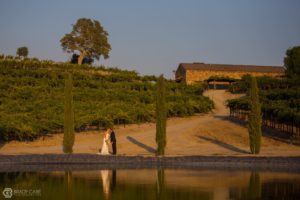 Dal & Ashley – After reaching out to a few vendors, we had a call with Amanda to discuss our wedding planning needs. We weren't looking for a full planner, as we were having a relatively small wedding. Amanda's services were great, as we had the option to have full planning (vendor selection, etc.), or partial, which included vendor recommendations and support the day of the wedding. We got to meet Amanda in person to discuss our needs, and we knew we had to hire her. Our wedding was taking place about 3 hours from our home in Paso Robles, CA, and we were unfamiliar with vendors in the area. Amanda was able to provide 2-3 recommendations for each vendor, based on our style, budget, etc. She was very responsive to e-mails, and was really great at easing my nerves as the wedding drew near. Amanda set us up through a planning site, which was a huge help. If we had issues reaching a vendor, Amanda stepped in and resolved quickly. The day before and day of the wedding, she was absolutely phenomenal. I didn't have to worry about a thing, not because I asked her about how things were going, but because I just knew everything would go well. We had a few members of the wedding party that were a bit rogue, but she handled it very well. She was absolute perfection the day of my wedding and during the ceremony/reception (I believe she was the one who got my each glass of wine consumed, asking if I was doing OK, etc.). Her vendor recommendations, assistance prior and amazing support during our special day was everything we hoped it would be. We paid for the partial service, but I feel that we go so much more. I highly, highly recommend her and only hope to be able to cross paths with her again for another event.
Evan & Devon – Amanda was a true professional! She had the exact balance we were looking for in a professional—someone who can get the job done with no-nonsense but also help gently guide us through this experience that was so new to us. She was a great resource throughout our entire engagement but it was the last 3 months (and wedding of course) where we got her more involved that we felt like everything she touched was TAKEN CARE OF. It was nice because as you get closer to the wedding, so many things really slip your mind and she didn't forget about anything. The week before our wedding she learned from the caterer that we'd need to rent all the chaffing dishes and food prep equipment (this was never mentioned in several conversations or our walk through) and she completely handled the additional order (she had to use a second rental company because the company we were using didn't have this equipment). I still don't even know exactly what was ordered—but i certainly didn't care at that point. She even picked up the equipment the day of the rehearsal so we didn't incur a second delivery fee. That was 100% not her responsibility and we were so grateful. My ONLY regret was not bringing her on board to plan our entire wedding weekend start to finish. She definitely helped but my husband and I wanted to be very involved. Mistake. Wish I had just hired her for EVERYTHING.
Rob & Kalyn – Rob and I are so grateful to have had the opportunity to meet and work with Amanda. She went so above and beyond for us and always had a sense of ease that made all aspects of the planning stress free. She brought our vision of the day to life (and actually made it better in a lot of ways)! We received nothing but wonderful feedback from family and friends on how lovely, professional, and creative the decor/food was. Most of all, Amanda, her mother and her husband made us feel apart of their family, and made sure we were taken care of. We would recommend Amanda to everyone and anyone for any of their event planning needs!
Natalie, Natalie Gelman Music – Amanda is my favorite wedding planner to work with! She's really through leading up to the wedding and has such a calm presence on site handling last minute decisions and changes with such grace and ease that it couldn't be smoother. As a vendor this makes me feel really confident about what I'm there to do and exactly how I can show up and bring my best performance for the wedding too.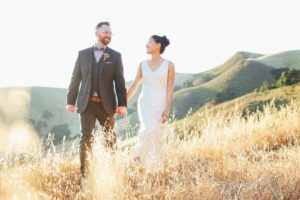 Ryan & Melissa – Amanda did a great job planning our wedding! She made the whole process enjoyable, easy and stress free! We received many compliments from our friends and family on how efficiently and effectively Amanda got things done while still being a very kind and enjoyable person to be around. Everything at our wedding turned out exactly how we had hoped and everyone had a great time.
Denise – Amanda was an absolute joy to work with. She listened to what we expected and followed through, even with last minute changes, AMANDA was on top of everything every step of the way. My daughter's wedding went smoothly and she kept us to our timeline.
Flying Caballos Ranch – As a Venue Manager, I had the pleasure of working with Amanda for a wedding at the Flying Caballos Ranch. From our initial walk-thru of the property with the bride, to the execution on the wedding today, Amanda has been professional, organized, detail-oriented, friendly, assertive, and just a complete pleasure to work with. Having also worked as an Event Coordinator, I know what separates the great from the not so great… and Amanda is GREAT! Very much looking forward to having her back out to the ranch for future weddings!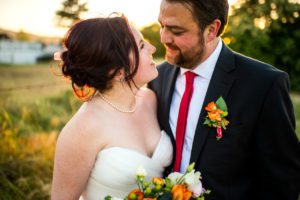 Frank & Kaitlin – Amanda was our Full Service wedding "producer" for our April 15th wedding at Standing Sun Winery in Buellton. My husband's family is from LA and mine is back in the mid-west, so without them nearby to help with planning, Amanda had especially big shoes to fill. She was one of my first calls when we got engaged because I'd known her for several years professionally as an event planner, and I wanted to learn more about her wedding services. I thought I knew how valuable a wedding coordinator was going to be, but she exceeded our expectations! It was like she read my mind throughout the planning–every time I sent her a question about something she would reply with exactly the information I needed because she had already gathered it and was on to the next item. I don't know how she managed to work on so many things at once, and our wedding being in Santa Barbara County with vendors from Paso Robles to Santa Ynez was a little more than her average local San Luis Obispo affair. Whether it was exploring vendor options or locking them in, Amanda was by our side. My mom said that at first she thought getting a coordinator for the wedding was a bit excessive, but once she saw how everything was coming together she knew it was the best decision we made. That's a pretty huge compliment from any mother of the bride, but especially from mine! The day was absolutely more than we could have imagined! A month later and we are both still glowing, and getting so many compliments about it from our friends. I remember pulling up to the winery and seeing everything set up–the caterer cooking, the tents and decor beautifully arranged, the mariachi band playing, guests having fun from the moment they arrived. Everything we shared with Amanda, the feeling we wanted at our wedding (a fun and festive atmosphere), the ease for our families, guests, vendors, and ourselves–it was perfect! We couldn't have asked for more. Thank you, Amanda! It was truly the best day of our lives.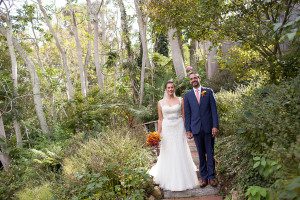 Austin & Katie – We had the pleasure of working with Amanda in October 2015 for our 85 guest wedding at See Canyon Fruit Ranch. Amanda was our wedding coordinator and the experience was fantastic. Our original plans for the wedding did not include a wedding coordinator but as we did more planning and discussion we decided to hire one to help make the event run as smoothly as possible. This was a great decision in retrospect and hiring Amanda and her team was money well spent. From the initial meeting with her before the event all the way up through the big day she was very pleasant, responsive, and kept everything under control and running smoothly in an almost effortless way. We spent a lot of time planning the big day ourselves but when it came down to the actual flow and details of the day Amanda was the one who made it run so well that we were able to enjoy the event from beginning to end. She also had a small team of assistants that were great and added a lot of support to the day's events. As the person we interacted with the most for the wedding Amanda was always pleasant and prepared. She created a clear timeline for the big day that kept us on track. This was a great help. She handled questions and issues from vendors, guests, and us quickly and easily. The whole day went off without a hitch and everyone had a great time. I think we were expecting to be somewhat stressed the entire time but, amazingly, we were able to relax and enjoy it, and I think a lot of that is a direct result of her work. Highly recommended.
Ryan & Celia – Amanda was a great coordinator! We really enjoyed working with her. From the first consultation, Amanda was professional and I knew I could trust her to coordinate our wedding. Our wedding was a destination wedding for us and having her know the area and local vendors was great! It really helped me a lot. The day of the wedding she not only kept up with her professionalism but she brought our vision to life and we couldn't have been happier with how everything turned out. Amanda truly loves what she does and you can tell she enjoys making couples happy on their special day; it shows in her genuine attitude and enthusiasm.
Chantal – Amanda is hands down amazing! She is passionate about what she does which shows through and makes the wedding process such a breeze. As a wedding coordinator myself, I needed someone who I could trust to take the lead and simply make the wedding happen. Amanda did this with no hesitation and went above and beyond. I didn't have to think about timeline or details on the big day because Amanda was there to run the show. I also don't think I would have made it through all the meetings and the big day without her because she has such a calming and relaxed presence. She gave helpful suggestions when needed and helped stand behind my ideas when others didn't think they would work. She also made herself available throughout the planning process and always answered my questions and emails promptly. Amanda is a wonderful person and I thank her for helping make our day perfect!
Alex & Autumn – I never thought I needed a wedding planner. I mean I love planning and coming up with ideas and honestly I was on a budget and thought wedding planners were only for the rich, first time brides with no regard to what they spend. That being said, my florist gave me good vibes so I scheduled a meeting with Amanda. She is probably one of the sweetest women I have ever met. We met over wine and talked and talked. She gave me her background and was seriously impressive. I could tell she was just the perfect person to help me. We hired her on the spot. When you are a bride you tend to get a little coo-coo. Even when things are running smoothly you just get stressed. Amanda has a calmness about her that you need to have on your wedding day. She is extremely organized, passionate, positive upbeat and gets the job done. But her calmness and getting you to calm down was the single most cherished quality I can say. She always had an answer and was so eager to help. Nothing phased her and she always had a smile on her face. I put all my trust in her to take my vision and put It in to fruition. Not only did she bring it to life, but she made it even better than I ever could have imagined. The venue was perfect and I cried all the way down the aisle. Once the ceremony was over it was time to breathe and party and Amanda was always there with a drink to hand me or directions to do what was next. It went as smoothly as it could have possibly gone. Everything was perfect, everyone had fun and even my venue staff and management said she was the "BEST" coordinator that they had ever had and they have been doing weddings for years. It was definitely worth every penny and exceeded our expectations in every way. I hope this will help you choose Amanda to plan your wedding. You will not be disappointed!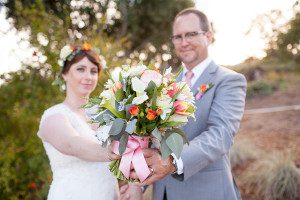 Devon – Amanda is a true professional and a master of her craft. We were so lucky to have her services throughout the pre-planning, planning and execution of our special day. We trusted her completely and she generated our vision with grace, beauty, class and exceeded our expectations. Amanda went above and beyond anything we could have hoped for.
George – Excellent experience. Amanda and her team were organized and prepared and provided amazing support. She guided us along a complex path from beginning concept to wedding day support. The Wedding Closer is calm, efficient, skilled, experienced and well-connected; all things that are a must in a wedding planner. The wedding went off flawlessly. Family and guests continue to comment on how well things were run and how smooth the event was.
Erik & Chelsea – Amanda was a God-send for our wedding! We previously booked with another wedding coordinator, but was not receiving timely responses and it was making us very nervous. We mad the decision to look elsewhere and found Amanda. From our first conversation on the phone it just felt like it was meant to be. She is everything you need in a wedding coordinator: organized, responsive, flexible, positive and will take control when needed. She put my mind at ease over so many little details and let me text her with anything on my mind, which was very helpful! I feel like it's very rare that you here someone say their wedding day had nothing go wrong, but we can absolutely say that, thanks to Amanda. Everything was executed to perfection and Amanda kept the whole night moving smoothy. Hiring Amanda was the right choice and she was a priceless member of our team!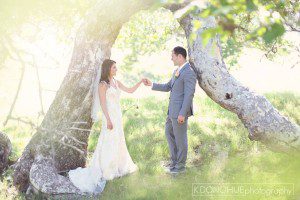 Mark & Kelly – Amanda was my wedding coordinator for my wedding on May 2nd at La Cuesta Ranch in SLO and was absolutely amazing! She was so helpful and responsive throughout the entire planning process, kept us on track, answered all of our questions, and helped me pick vendors (and got me discounts on one!). She was also very knowledgeable on the venue which helped tremendously. Also, her assistant the day of the wedding was awesome, so helpful with anything and everything we needed. I truly had the perfect wedding, all thanks to Amanda. We really couldn't have pulled it off without her! She is worth every penny, highly recommended!
Deborah – My daughter was married last weekend at the beautiful and magical La Cuesta Ranch in San Luis Obispo. Amanda served as our coordinator extraordinaire!! She is organized, service oriented, helpful beyond words and a consummate professional. Not only is she sweet and beautiful (inside and out) but she also offered a sense of calm, serenity and security to each moment of our event. The wedding and reception exceeded our expectations in every way in large part due to Amanda. As the mother of the bride my wedding weekend was completely stress-free and one of the most memorable and enjoyable weekends of my life. Thank you Amanda-you are the BEST!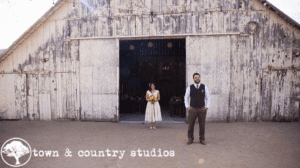 Jed & Carrie – I hired Amanda just a couple months before my wedding was going to take place. Not only did she take on a jumbled mess that I had put together, but she took that mess and made the most beautiful wedding I could have ever imagined. She really listened to my vision and put it all together, beautifully. Amanda helped with organizing, setting up, managing the vendors, cleaning up, AND putting my mind at ease. Not only did she have to deal with me being a bride, but she had to keep me (a hormonal mom-to-be) at ease! Her soothing voice and meticulous planning made her the most PERFECT fit for our big day. I am beyond thankful for her services and would recommend her time and time again. We will definitely be booking her for our baby shower and many events to come.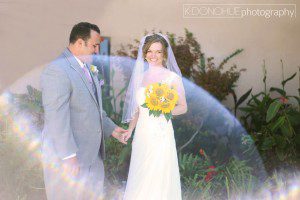 Keith & Alisha – Amanda was absolutely amazing! She went above and beyond what I expected from a wedding coordinator. She was extremely organized and always on top of things. As soon as I hired her, I immediately felt a huge weight off my shoulders. Amanda took care of everything down to the tiniest detail and our wedding could not have gone any smoother. She made sure everything happened when it was supposed to and was always there to make sure I had everything I needed. Our wedding was fabulous and I know it's in large part thanks to Amanda. I do not hesitate to recommend her to anyone looking for a wedding coordinator!
Gina – I would highly recommend Amanda to anyone who needs a wedding planner/closer or event coordinator. She is friendly, knowledgeable, organized, creative, professional, energetic and calm under pressure. As a result of Amanda's hard work and skills, my daughter's wedding and reception were absolutely beautiful, timely, well organized and fun. My family and I were able to fully enjoy the wedding and reception because Amanda was in charge.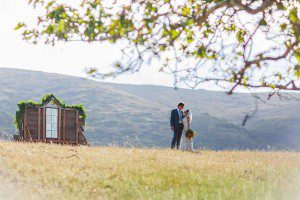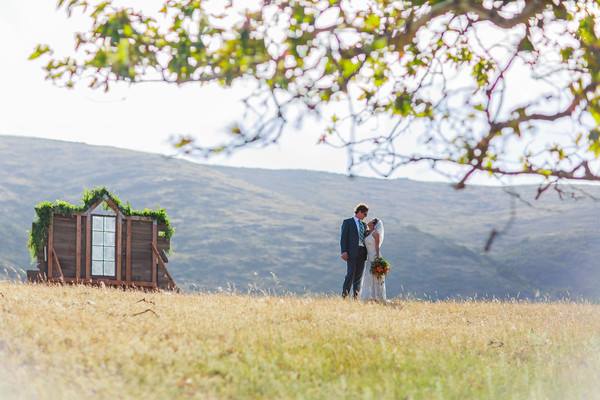 Gabe & Brenda – We hired Amanda after our wedding planner was unable to finish our wedding. Amanda stepped right in and made me feel comfortable about everything that needed to get done for our wedding. She was so on top of it. She made herself available to my vendors and me and she was incredibly organized, prompt and has great communication skills. I feel really lucky that we were able to hire Amanda. She did an amazing job and she is so personable. There is no one better to help you create your very special day.
Cecile, Beach Butlerz – Amanda is an expert planner that has been flawless in detail for all the times we have worked with her. It's amazing how she can easily understand her bride and groom's wedding vision and ensure that every detail is exactly as it should be from start to finish. She is in the top 1% of wedding professionals available here on the Central Coast and I will recommend her every time.
DJ Bob, Phase I Mobile DJ – I am a huge fan of Amanda; she's a professional. What that means to you is that she knows how to handle your event and will make it stress-free. I always push for team building when it comes to your vendors,; this is a person you want to head up that team and…she's cool. Book her!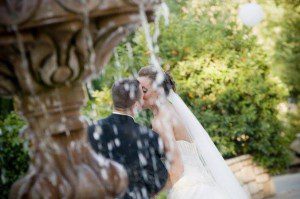 Kristen – I have worked with Amanda on multiple events. From my engagement shower, wedding showers, rehearsal dinner and wedding day she was always there to help in any way. Helping with shower decor, food, music, finish programs, favors, wedding day planning details to actually being with me on my wedding day to ease nerves and ensure details that were important to me we're attended to. Even when my wedding cake began to melt Amanda's quick thinking averted what could have been a disaster. I don't know how I would have done it without her! Since my wedding day Amanda has always been my go to girl for any party planning needs, from multiple baby showers to birthday parties, holiday parties and beyond. If I want it to be a fabulous, memorable event, I always know she's who I can count on for help to make it happen.
Kate – My first impression of Amanda was, "She's really got it together." I admire her integrity, courtesy, attention to detail, and willingness to do whatever it takes to make things happen – the right way. Amanda is a genuinely kind, friendly, positive professional who instills a sense of confidence and calm in her clients. When I know Amanda is involved with a project, I know even the smallest detail will not be overlooked and the overall results will be utmost satisfaction (and more), all around. I've worked with Amanda on several occasions planning corporate events and know from behind the scenes that this woman gives her clients her best, no holds barred.
Patrick – If you're considering Amanda to help execute a wedding or any event, stop considering, just hire her! Amanda's expertise executing events is legendary at REC Solar (now SunRun) where she worked for me handling a continuous stream of varied events both very large and small. Few people deserve the title "expert" but Amanda most certainly does. From planning with great listening skills, to anticipating the labyrinth of choices, to estimating and tracking costs, all while having a great time doing it, it's always a pleasure to watch this expert make it happen so you can actually fully enjoy the experience when the guests arrive.
Yvette – My experience in working with Amanda was delightful. She really listens and pays attention to detail and is a meticulous planner. She is professional yet she treats her clients in such a friendly manner. Amanda is also imaginative and goes the extra mile to achieve a momentous experience. She also worked within the budget!
Sam – Amanda has exceptional customer service. She is organized, communicates well and is highly motivated to ensure all aspects of the event get her attention to detail. I will continue to hire her for all our our corporate events year round.
Cathy – I had the absolute pleasure of working with Amanda on a fundraiser event for a not for profit organization. She helped to turn around an event that was raising about $500 a year, to raising over $2500. She was innovative and creative with her ideas and brought such a positive attitude every time we interacted. Every time we met to plan, she was prepared and had such great ideas. I can't wait to work with her again this year and see how much more successful we can make our event.
Kristin – I have worked with Amanda for years in her job as a corporate event planner. She managed events for over 200 employees, delivering an amazing experience each and every time. She is professional, approachable, flexible, organized and always delivered an experience that exceeded our expectations- with a smile of course!
Hannah – I have worked with Amanda on multiple corporate events in the past and would highly recommend her to plan any event. Amanda is extremely organized and does not let a single detail go forgotten. She accomplishes all tasks with professionalism and a smile. You can trust Amanda to plan an amazing event and execute it perfectly as planned. Having worked with her to coordinate a 300+ attendee, 3-day conference across the country, I know she can handle anything!
Caty – Amanda is the best! Great vision and high energy. When she worked on an event I knew it would be of the highest quality.
Candice – Amanda's attention to detail, organizational skills and creative ideas lead to one of the best corporate events I have ever attended. I highly recommend Amada for any event. Her confidence, experience and focus is exceptional. Her execution is flawless.
Joanne – Amanda was a joy to work with….her responsiveness and flexibility was very much appreciated and rare. The value of her quality of services is hard to beat. You will not be disappointed because Amanda will always take that extra step to make your event a memorable one.
Mike – Amanda planned a major sales and marketing conference for my company in both 2012 and 2013. She did a fantastic job coordinating all major functions of the event planning. Moreover, the week was highlighted by a sensational beach party complete with tee-pees, fire pits, live music and drinks. Overall, Amanda is an excellent event planner and I know these skills will carry over to her Wedding Planning business. Be clear about what you are looking for and I am sure she will be able to make your dream wedding or event a reality.